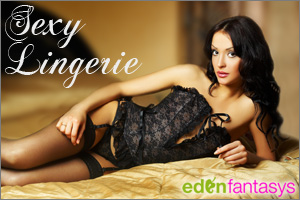 *Must be over 18+ to continue, My post is PG, but my links will take you to an on-line Adult Store. Thanks!*
My tittle may sound a little whack....
But trust me when I say EdenFantasys has your back.
From make-up and sex toys....
To lingerie, to make you look sexy for all the boys!
Eden has oils and candles to warm your heart...
You should add some to your cart!
Their massage oils are the bomb when your really tense...
And with all their flavored candles EdenFantasys makes perfect "scents".
I wrote this poem to share what their deals are...
Cuz EdenFantasys is BEST by far!!
EdenFantasys
is an online adult store, with the best candles,
sex toys
and massage oils. With their huge selection, You will find something you will like! Today I'm going to share with you their candles and massage oils, all in vanilla! Don't like vanilla?? Don't worry! EdenFantasys has all different aromas and flavors, to suit your needs. That's why shopping at EdenFantasys makes perfect "scents"!
Romantic Candle: $6.50
This little French Vanilla Romantic candle is sure to set off the mood, weather its relaxing in your tub, or movie night with your significant other, the flutter from this light will surely kick up your night.
Other great scents: Champagne Rain, Midnight Romance, Apples & Cinnamon
Afterglow Massage Candle: $27.88
This Dark Vanilla Afterglow will surely leave luxurious glow upon your face. Using it as either a candle or a massage oil, will leave you feeling sexy.
Other great scents: Bourbon, Pink Lotus, Cucumber Water, Gingersnap, Grapefruit
Shunga Exotic Massage Oil: $14.99
This Vanilla oil is sure to ease tense spots, with its sweet aroma. If its a small massage or a full body massage, this will definitely leave you feeling relaxed.
Other great scents: Fruit, Orange, Rose, Lavender, Peach, Apple, Floral, Strawberries & Champagne
Silky Sheet Spray: $8.99
Spice up your bedroom with the Vanilla Feilds Silky Sheet Spray. With just a little spray to your sheets you could be feeling like your on cloud nine!
Other great scents: Mystical Must, Botanical Breeze, Spring Rain, Pear Blossom, Plumeria, Oragne Mango
You can find any of these things listed here on EdenFantasys, and with an order of $59+ you will get free shipping! Don't forget you get a free gift with any purchase! You can connect with EdenFantasys on
Facebook
and
Twitter
(
@EdenFantasys
), to stay up-to-date with great deals, sales, and contests!
Now that my post is all done...
Stop by EdenFantasys and have some fun!!
*Disclaimer - EdenFantasys is providing me with a gift card, free of charge, in exchange for this review. In no way did this alter my opinion of their products. All of my opinions are one hundred percent honest and true, your opinion may differ.*