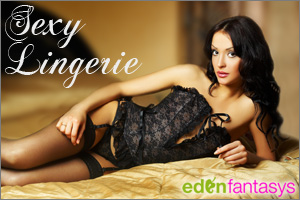 *Please be 18+ to continue reading, I am a mommy blogger so my posts are PG, but the enclosed links will take you to an online Adult Store. Thanks!*
HAPPY LABOR DAY FROM EDENFANTASYS!!
Are you ready for Labor Day? I know I can use a day of relaxation, what about you?? Well get ready to get your relaxation on, with EdenFantasys!! EdenFantasys is offering everyone a site-wide coupon for 20% off your purchase with code:
HOLIDAY12
!! How awesome is that?? *Please note this awesome coupon code will expire on September 7th at 2pm EDT.*
Wondering what you could buy at EdenFantasys? You can buy all types of cool things like Make up, Bathroom and Beauty Products, Candles and Lingerie, to help you relax this year!! They have a little bit of everything, to suit every one's needs and wants!! I know I will be taking advantage of this awesome sale and racking up on some Christmas gifts!!
I am thinking of getting my sister some of their awesome
Dona
bathroom products!! They have plenty to chose from like: Bath Salts, Body Butter, Bath Foam, Bath Milk, Linen Spray, Body Spray, Body Wash, Shave Gel and much more!! This would make a great Gift Basket for any family member and you can chose what you want to go in it!!
I am also thinking of getting my mom some of their wonderful
Cake
bathroom products!! Again, EdenFantasys hasn't let me down because there is so much to choose from like their Holiday Handful Trio, Plane Friendly Traveling Kit, Sweet escape Duo, and much more!!
Whether your shopping for yourself or doing a little bit of Christmas shopping, you will surly find great products that you or a loved one can enjoy! So take a look around EdenFantasys.com and see for your self!!
Ready to Save even more?? Right now, along with the 20% off, you can get free standard shipping on a purchase of $35+, Free expedited shipping on purchases of $69+ and free 3day shipping on purchases of $79+!! PLUS you get a free gift with any EdenFantasys Purchase!! How wonderful is that??!!
To learn more visit EdenFantasys.com, you can also connect with them on Facebook, Twitter and
Google+
to stay up-to-date on sales, promotions and new products!!
Follow @EdenFantasys
*Disclaimer- EdenFantasys is providing me with a gift card in exchange for this review, in no way did this alter my opinion of their products. All opinions expressed are mine and one hundred percent honest and true, your opinion may differ.*